Together We Art was a collaboration between 
Razorfish
, a digital advertising agency in Austin, Texas and the 
Center for Arts-Inspired Learning
, a local non-profit organization in Cleveland, Ohio. The project aimed to raise money and donate art supplies for children who benefit from the non-profit's community programs.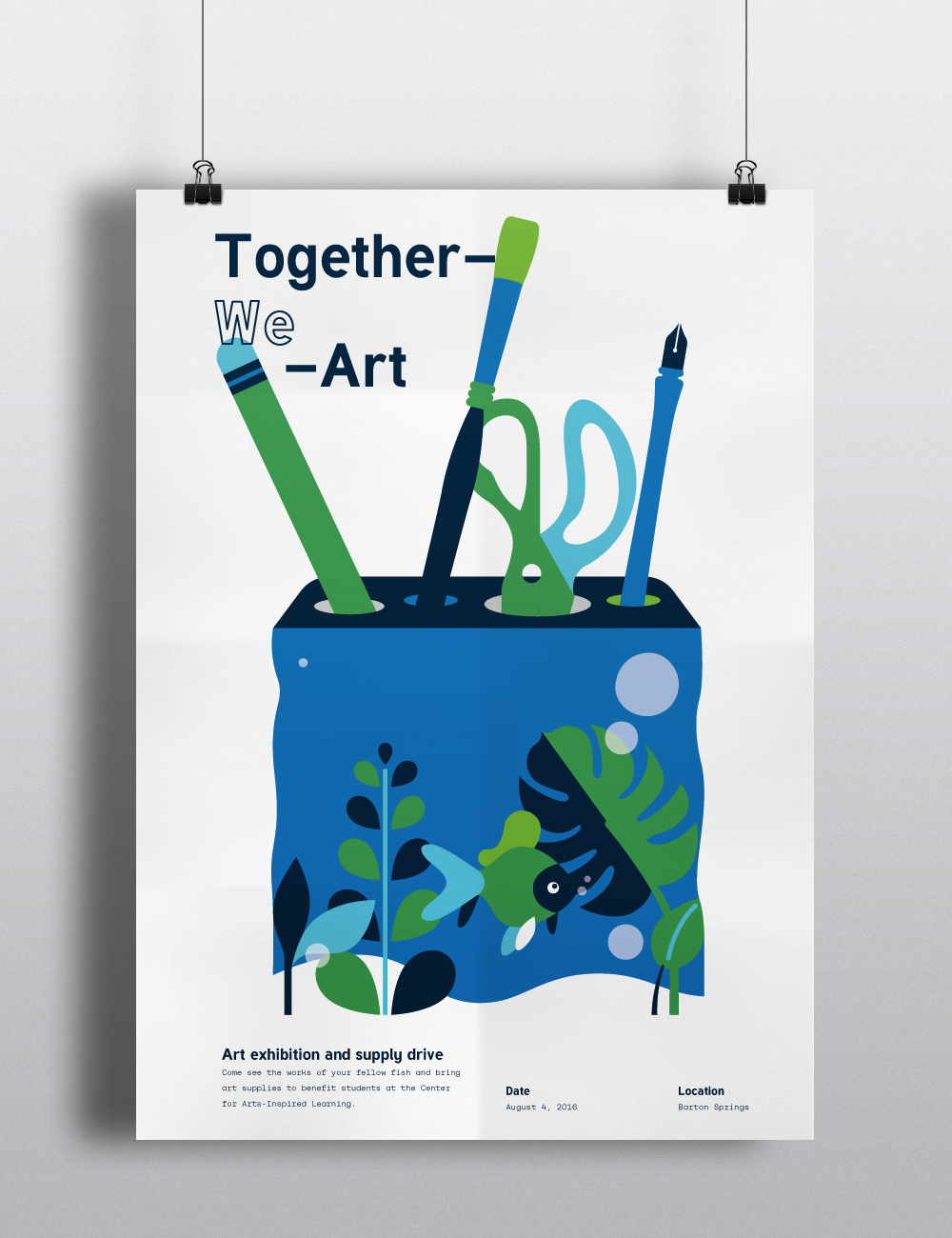 I designed, illustrated and animated a series of visuals for the fundraising event. The objective was to merge the fun-spirited nature of CAL's workshops with Razorfish's aquatic motif.


Prospective attendees for the event were sent a digital invitation accompanied with the following animated gif.